Contact us by email
Complete the contact form below and one of our dedicated team members will be in touch shortly.
Tim Alderson
Tim was born and raised on a family farm just north of Toronto. Not unlike many young men he was not sure what he wanted to do so he enrolled in University, only to realize that upon completing his second year he still was not sure what he wanted to do in life. Tim packed his bags and headed off to Vancouver Island where he landed a job selling vehicles for a Port Alberni GM Dealership. He had finally found his calling and once again packed his bags, returned to and graduated from University of Guelph. Upon graduating Tim joined GM of Canada and discovered that 'packing your bags' went hand in hand with success.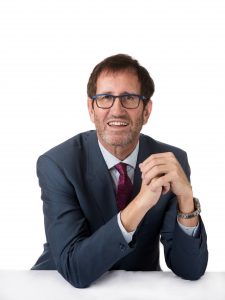 After a few years it was time to return to the retail side of the business and Tim chose an offer to become the GM of Carter GM in Burnaby. He remained in Senior Management for years until the opportunity to join the World Class and Worldwide Automotive Consulting Company Half-A-Car presented itself. After all this time although Tim knew he was in the right business, he had finally discovered exactly what he was meant to do. The fire was lit and from that point forward Tim's only goal was to enhance the performance and the lives of everyone that worked in the Automotive Business. In a very short period of time Tim was honored as a Master Consultant and went on to lead the Canadian team. The family owned Half a Car was sold to a corporation and within a few months of working with the new corporate owners Tim realized it was back to packing your bags. He resigned and the very same day Alderson Consulting was born. Alderson Consulting has had the distinct pleasure of working with and developing relationships with over 500 Dealers in Canada, the USA and Australia!
Bob Veitch
Bob Veitch began his career at the age of 20 as a retail salesperson for McKay Pontiac Buick in Calgary. He fondly remembers telling his wife Pat that he had found the best job in the world and it would provide them with an incredible lifestyle. After a week, Bob's wife Pat quit asking him whether he sold a car that day or not. Finally on day 19, Bob sold his first vehicle and claims to remember it as though it was just yesterday. Within three months he became salesman of the month and frequently filled the sticker board. One year later he was promoted to New Vehicle Sales Manager and then a further year later, General Sales Manager.
Bob remained in the retail automobile business for sixteen years until an opportunity arose to join the HAC Group whose Half-A-Car division had an exclusive contract with Ford USA to provide Lease Training for automobile dealerships throughout Canada, the US and 17 other countries. He spent three full months flying into Philadelphia every week, where he received World Class Training on how to be a Consultant to the industry he loved. Bob then went on to earn the designation of Senior Consultant followed by Master Consultant honors.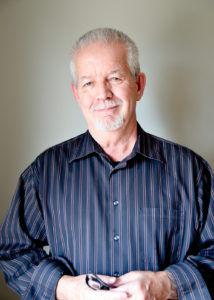 When the HAC Group was sold to Reynolds and Reynolds, Bob was given a task to assist with the Toyota Team which lead to him working as the lead Consultant for Toyota Canada. He was part of the Toyota University who developed, wrote and then rolled out the new Toyota Selling Process.
In time Bob became weary of living in hotel rooms and eating the same food all the time. It was his intention to take a year off but after six months he began to assist Dealers with generally one year contracts, where he became the driving force behind rebuilding the processes, training and rebuilding the team and of course delivering outstanding bottom line results. Bob's personality and reputation was built on the basis of walking the talk from the boardroom to the showroom and genuinely caring about every team member in between. He truly believes that one has a 50/50 chance of turning a walkout into a buyer and if you want to earn the respect of a salesperson just turn a walkout into a buyer! Within 5 minutes of meeting Bob Veitch you will understand not only his heart for the business but also the absolute depth of his knowledge and why one Dealer refers to him as the Bob Veitch University!
Alexandra Meyer
Well known for her cheery attitude, dependability and impeccable customer service, Alexandra Meyer is thrilled to be Alderson Consulting's Marketing Director.
Born in Dubai to a German father and Filipino mother, Alex grew up in Hong Kong and the Philippines and has had schooling in both English and German. She moved to Montreal to obtain her Bachelors of Commerce at McGill University, and has called Canada home ever since. Alex's international upbringing has definitely led to her being bitten by the travel bug. Whether it's visiting family in Chicago, doing a yoga retreat in Berlin, seeing Charlie and the Chocolate Factory in London, or shopping in Bangkok, being able to explore different countries and cultures is what she loves to do most.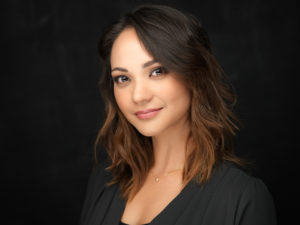 Her adaptability led her to take on various roles in different company departments, from research analyst to training to operations. Through these experiences, she slowly started to pick up on what she really enjoyed in those roles: support and process. Alex has always enjoyed working behind the scenes making sure the show runs smoothly and the actors have everything they need to shine on stage, which is exactly what she ensures with every sales event.
Alex has been with Alderson Consulting since 2012, and has been responsible for developing and building the company's dealership sales event operations. Today, Alex oversees and executes the back-end of all dealership sales events. Chances are – if you've ever done a Private Sale or Upgrader, you've worked with Alex! Above all else, Alex strives everyday to maintain strong relationships with all her clients, execute with precision, and deliver above and beyond.
Heidi Bay
Heidi was born in France to a Taiwanese mother and entrepreneurial German father, and spent the first 10 years of her life moving between Taiwan, Germany, Hong Kong and the Philippines. She then spent her formative years studying in Germany and the Philippines where she obtained her Bachelor's Degree in Art History at the University of the Philippines.
Heidi decided to pursue her career in Arts Management and explore North America, where she landed a job at an art gallery in Toronto. Heidi then moved to New York where she worked for a few years in the Communications Department of an architecture firm.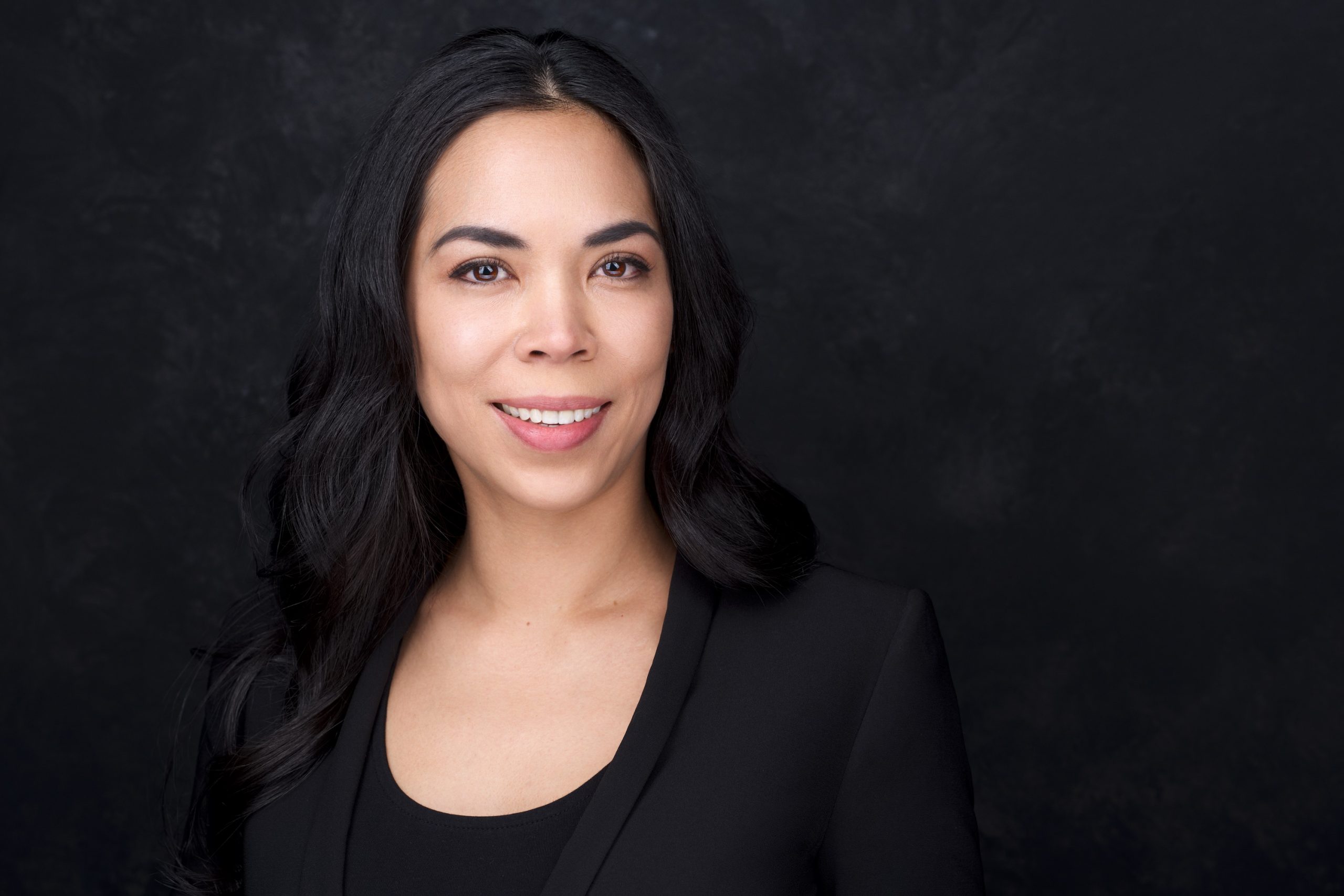 In 2009 she made the decision to leave the US and make her way back to Shanghai, China to brush up on her mandarin language skills.
It was during her stay in Shanghai that she discovered her love of languages and forging connections with people from all over the world. She began teaching Corporate English Classes at Donghua University and at the Asian head offices of Lenovo, Credit Suisse and Activision. As fate had it, she met a wonderful Canadian man during her stay there and together they decided to settle in his hometown of Montreal, Canada where they reside today.
It was by coincidence that she got reunited with her high-school buddy Alexandra in Montreal who she has known from her time in the Philippines. It was through her that she got introduced to loyalty marketing events in the automotive industry in 2013 and has now joined Alderson Consulting at the start of 2021.
Heidi is in charge of event operations and handles the backend of all dealership events. May it be her German knack for punctuality and organization or her love of visual design and project planning, she always sees the human element of business interactions and communications. She will go the extra mile to ensure customer happiness and satisfaction and to make a sales event a pleasant experience. We are very happy to have Heidi on board.
Fred Nelson
Following graduation from High School, Fred worked in the Warden Services in Yoho National Park in British Columbia. This was a great opportunity as he met and worked with some very talented people and several of these individuals helped Fred pursue his passion for aviation. Fred attended Selkirk College in Castlegar, B.C. where he completed his Commercial Pilots License. He continued to work for Parks Canada in Yoho National Park during the summers to finance both his studies and flying time. It was while at Yoho National Park that he was fortunate enough to frequently work around helicopters as they provided a myriad of support services in remote areas of the Park. This new fascination led Fred to pursue a career in helicopters and he received his Commercial Rotary Wing License in 1973. Various flying assignments gave him the opportunity to see vast areas of Canada as well as international assignments in Scotland, India, Thailand, China, Chile, Peru and the Sudan.
Fred progressed through his aviation career taking on additional responsibilities as a "Base Manager" and roles in Pilot "Check and Training" which provided him with exposure to and the development of leadership and interpersonal communications skills.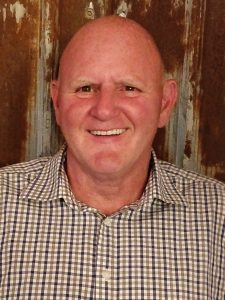 The continual extended tours away from home eventually took their toll and he ultimately decided to stop flying and pursue a career in management within the company. Once again key individuals provide Fred with mentoring and assisted him greatly as he transitioned into a new phase in his career.
The company was sold and another opportunity presented itself, this time in the auto industry. Fred was once again extremely fortunate to have an opportunity to work with another strong mentor, this time Craig Wood. Fred was given the opportunity to immerse himself in this challenging industry and soon realized that Automotive Retail Sales and Aviation were very similar; both depended on one's ability to forge relationships with customers and fellow employees and both industries relied on a commitment to process.
Craig provided Fred with the opportunity to manage Prince George Motors. Here he pulled together a great team of employees and ultimately the store became the number one retail sales Ford Dealership in British Columbia.
The opportunity to build a team of great people who shared a common vision and were committed to improving the performance of the dealership was extremely satisfying, not just for Fred but for the whole team. 
Providing employees opportunities to showcase their talents and also achieve personal best performance is very rewarding. Especially watching individuals grow and perform beyond their previous expectations.
This business continues to evolve at a rapid pace and like most businesses, those that are able to adapt to this constant change will continue to be more successful than those who fail to embrace change.
Throughout Fred's automotive career he had the opportunity to work with Alderson Consulting. Fred believes this is another of life's great opportunities to pursue his passion of working with people and sharing past experiences that will benefit others.
Steve Yakimchuk
Steve was born and raised on a farm in a small northern Alberta town. He rebuilt his first lawn mower engine at six years old and always had a passion to understand how things work. He somehow always knew that cars and trucks would be a major part of his life.
Steve graduated in Industrial Heavy Equipment Technology from NAIT and went on to become a journeyman Heavy Duty technician. He loved working on heavy equipment but the allure of cars and trucks kept pulling him away.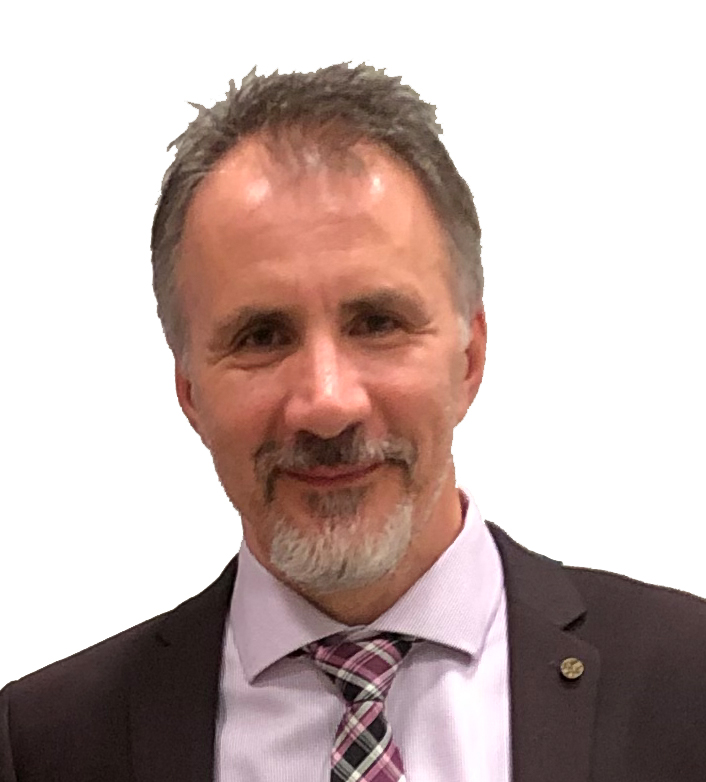 Steve started his automotive career as a New Vehicle Salesperson at a large GM dealership in Greater Edmonton. It didn't take long for the Service Manager to notice and recruit him as a Service Advisor. It also did not take long for Steve to realize that his true passion was the mechanics of customer interaction and the process of getting repairs to flow through a shop.
After a dozen years he made his first step to management as the Fixed Operations Manager for a major agricultural equipment dealer in the Edmonton area. They experienced incredible growth under Steve in the four years he was there.
Racing for Steve has always been a passion. He crewchiefed a racing team to two Nascar Pinty's Series National Championships. You can imagine the years in the sport and the decision making to get that far.
The gravitational pull of the auto industry drew Steve back as Service Manager, first at Waterloo Ford Lincoln. After five years it was on to Team Ford in Edmonton for eight, growing the business there by 250%. What Steve enjoys most is building a team and watching them grow. He feels that a well trained and equipped person will over-achieve almost every time.
Steve spends as much of his spare time as possible with his daughter and family. He is an avid outdoorsman and loves quading, fishing, camping, hiking, sledding and most of all, working on whatever car project he currently has on the go.
We are thrilled to have Steve join Alderson Consulting as a Senior Fixed Operations Consultant.
Rena Rachar
Rena was born in Edmonton and has lived there ever since. A pianist since early childhood, Rena began teaching piano while she was in high school and went on to earn a Music Degree in 1999. In 2001 she became a mother and made the decision to stay at home full-time. So began the decade of mini vans.
It was while she was still at home with her young daughters that she began to explore the field of professional coaching. In 2011 she studied with the Martha Beck Institute and became a Certified Coach. In 2012 she partnered with a scientist-turned-business advisor and together they launched Redline Advisors, with Rena in the roles of Vice President and Executive Coach. Just as Redline was getting going, Rena broke her back tobogganing (not her first broken bone on a toboggan hill, being the all-or-nothing type she is) and was hospitalized for eight days. Upon her release, she learned that while she was in the hospital, her Redline partner had had a stroke and, sadly, had passed away right down the hall from her.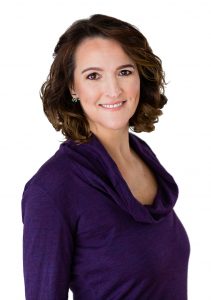 Rena took some time to recover from her injury and from the loss of her partner, determining the best way to proceed on her own. She continued to coach clients and teach her music students, while studying new coaching models and the latest findings in the field of neuroscience. Rena is unrelentingly curious about the brain science behind behavourial change, to which her home library will attest.
Rena combines scientific research, strategic coaching tools, active listening, and her natural curiosity to help individuals discover how to identify and close the gap between where they are and where they aim to be, both in their professional and personal lives. She is skilled at helping her clients get clear about what needs to change and how to make those changes happen. Her love of learning, commitment to telling the truth, passion to help people reach their full potential, and ability to find humour in even the most painful of circumstances enable her to coach her clients with skill, honesty, energy, and compassion. Rena is thrilled to join forces with Alderson Consulting as their Management Coach. Rena is available for coaching via phone, Skype, or Facetime.